ARTIST JEWELLER IN THE PICTURE
DAISY VERHEYDEN
In search of beauty and craftmanship, the guiding principles in the work of jewellery designer Daisy Verheyden.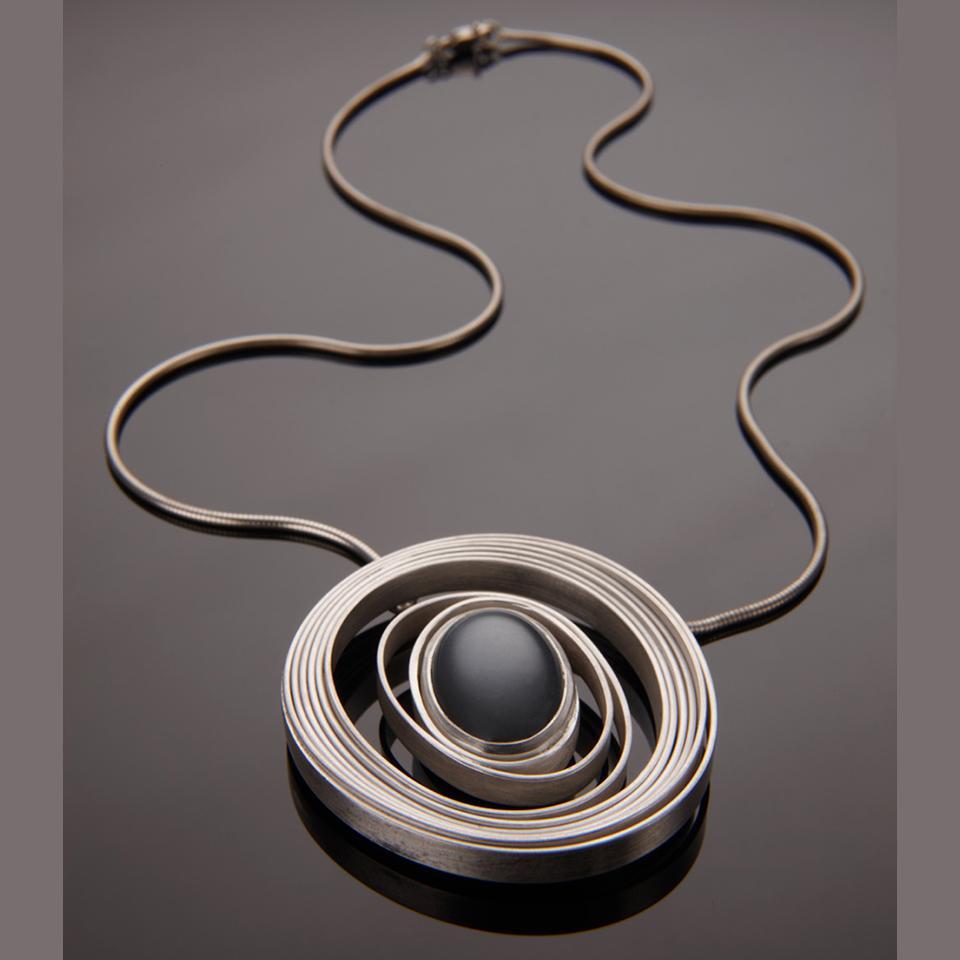 The jewellery of Daisy Verheyden initiates from an ultimate and insatiable desire for beauty. The beauty of the precious material, for example a simple plate of gold or the natural shape of a pearl, can really move her. These pure materials tell a tale of beauty to which sometimes little needs to be added. The confrontation with artistic creations stimulates her own creativity. As a designer, she cherishes different streams of inspiration. Visual arts, music or movies are an endless source of influx. She combines these impulses to form her own unique kind of splendor.
Daisy Verheyden craves to create. At her workbench she seeks to find that one point where everything is right. She enters the flow in which concept and matter find their new shape. This process requires a certain form of inertia. Originality and authenticity take time. Craftmanship is important and being passionate is essential. Daisy Verheyden creates jewellery that adorns and delights, making it a pleasure to wear them. She's looking for the delicate balance between strong and fragile, reflecting the way she likes to see herself. In her work the right proportions, harmony in colours and sense of rhythm are quintessential. The magic happens when the finished piece is worn and may finally complement and reflect the beauty of the wearer.